6" FOAM BLOCKS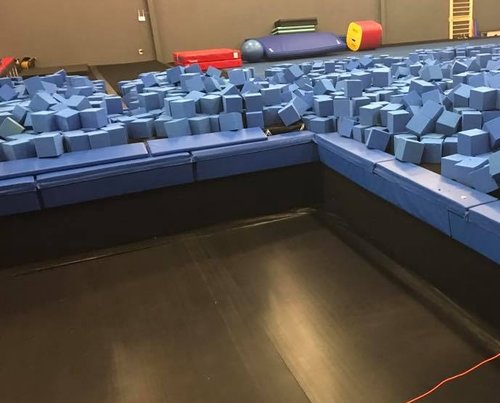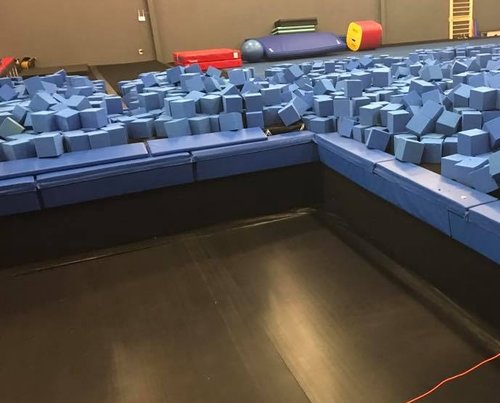 sale
6" FOAM BLOCKS
Foam cubes are available in the following colors: Black, Blue, Charcoal, Light Gray, Kelly Green, Lime Green, Orange, Purple, Red, and Yellow – custom colors available upon special order.
Up to 960 6" blocks per pallet.
Premium, high-quality, fire retardant, foam cubes offer a variety of applications and uses, including: gymnastics facilities and gyms, trampoline parks, motorcycle, BMX, FMX and skateboard foam pits.
Call for most acurate shipping costs for larger quanitiies then 90 pieces of 6" or 50 pieces of 8" cubes.
High-quality cubes, in 6″ and 8″ sizes
Open-cell polyurethane foam
1.45# density, 45 ILD
Meets California Technical Bulletin 117 standards
Minimum Quantity to Order: 50 pcs
Formula to calculate the number of cubes needed to fill your pit:
6″ cubes = Pit (in feet) length x width x depth x 70% x 8 = # of blocks
8″ cubes = Pit (in feet) length x width x depth x 70% x 3.37 = # of blocks