Bungee Pit System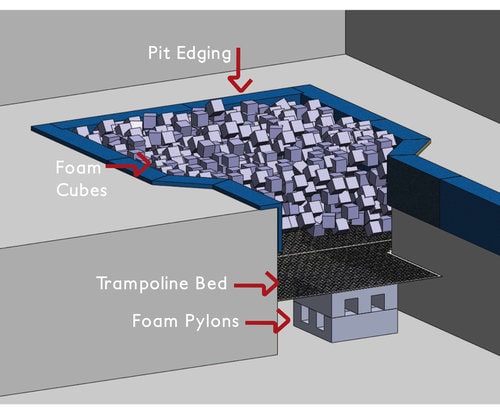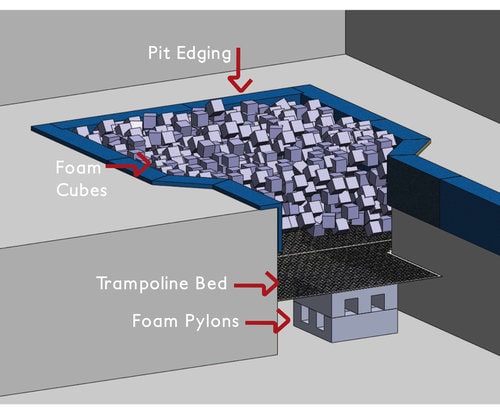 Bungee Pit System
Pit pricing includes: Custom trampoline bed, springs, angle iron and anchors.
Foam Blocks and wall padding sold separately
We have designed and installed a number of trampoline bottom pits over the years and have found them to be very Safe and cost effective. You will use less foam and have a safer landing pit than with solid bottom pits. Call us at 877-992-6543 with your pit dimensions and we can price a bungi trampoline pit for you. Sold by the foot.
Other items you may be interested in: